Tom Grennan returned to STM recently - where it all began.
Many of you will know Tom Grennan from social media for being a song writer, musician and singer. We are very proud to share that Tom was a student at St Thomas More. Tom secured the top two spots on the Big Top 40 chart. His collaboration with Ella Henderson ' Lets Go Home Together' secured a Number 1 spot and his solo single 'A Little Bit of Love' secured the second spot. We are beyond proud as a school community.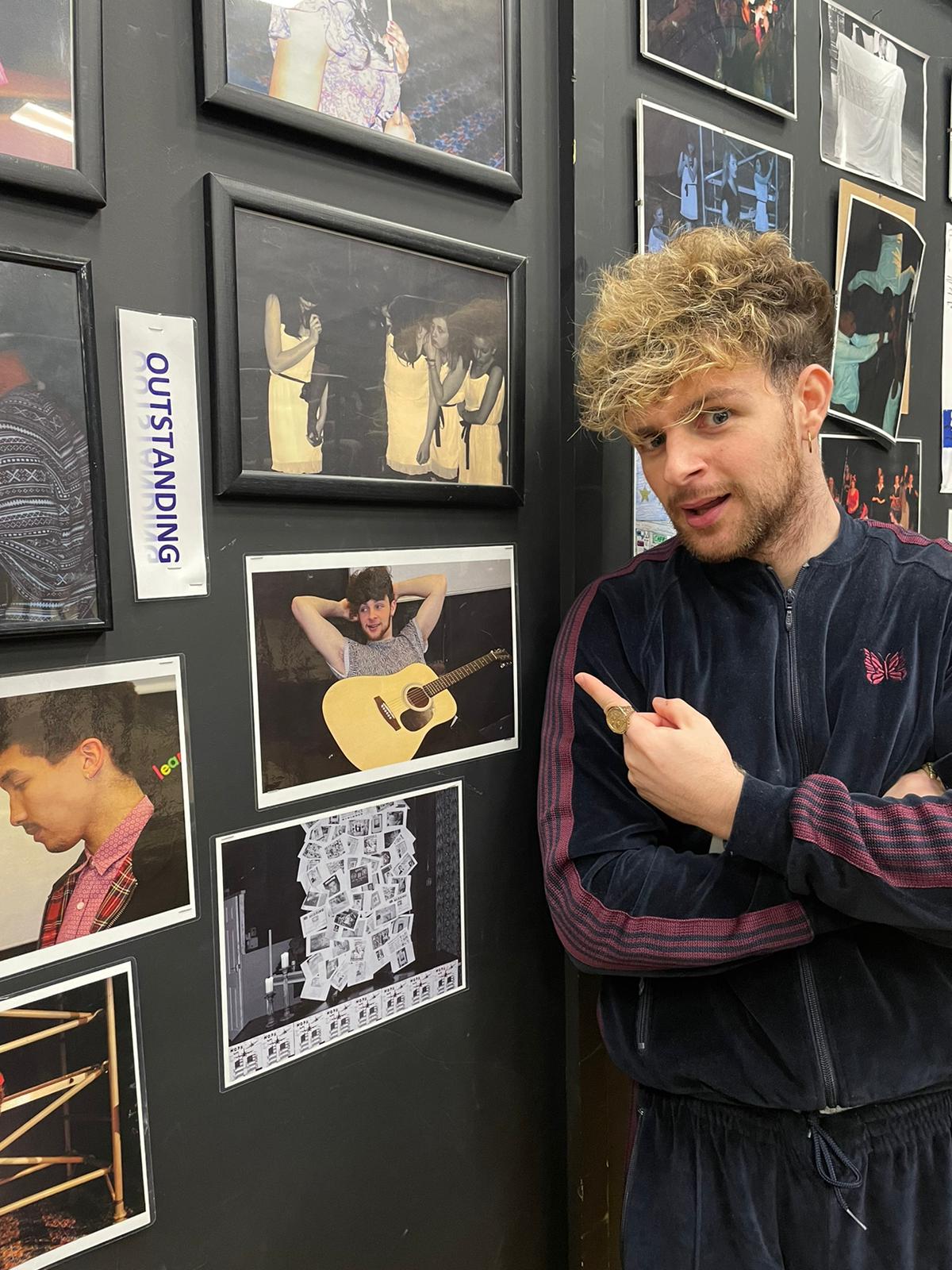 Tom Studied at St Thomas More from 2009-2013 and has spoken when accepting his honorary Doctorate degree from the University of Bedfordshire about the impact studying Performing Arts at St Thomas More has had on his journey to success.
"My drama teacher Coops believed in me when I was at my lowest point and helped me to believe in myself, to not give up on my dream and the rest is history"
Tom has always remained in touch with the school during his rise to success and has lead a master class singing lessons with students as a way of paying back to the community that nurtured his talent. His old drama teacher "he is one of the hardest working people I know. So talented and hasn't changed his humble ways. When he was at university studying and writing essays he was also working on his master plan to become a singer, spending his evenings singing in venues up and down the country, many of which I went to with his Mum".
How did it all begin…
Tom taught himself to sing and play the guitar during year 12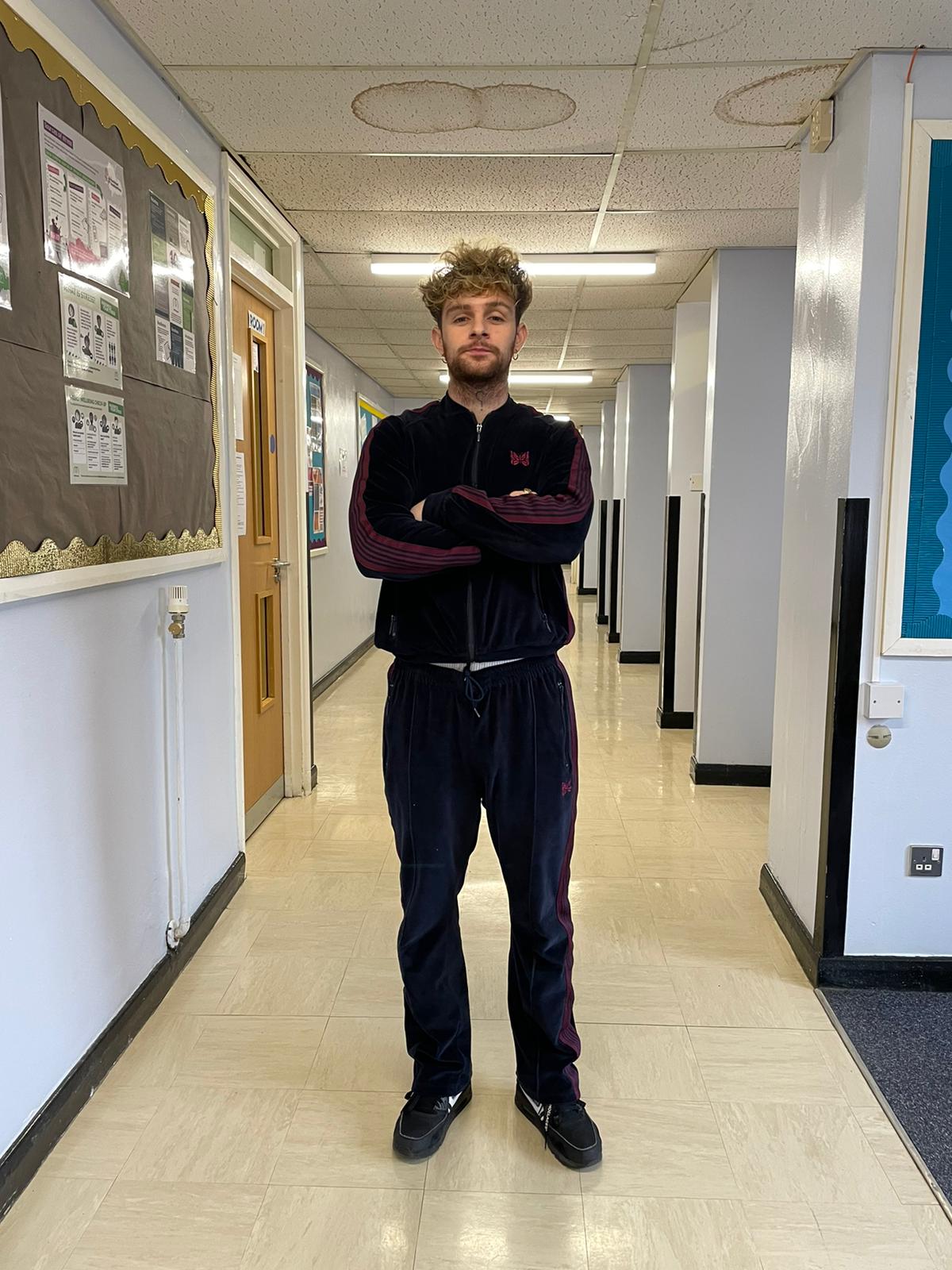 Performing Arts and Music lessons and set up a band with his friends called 'The Jebs'. They would often take over the hall with their performances and be booked out at the local music hall Esquires and soon started to gather a fan base. Tom was an incredible performing arts student, he worked exceptionally hard and would give his all too every aspect of the course. He worked so hard to achieve his place studying Performing Arts at St Mary's University in Twickenham. The band 'The Jebs' went their separate ways, but Tom continued his burning desire to perform on stage by writing songs and singing during his free time. He was spotted by John Dawkins who is a music manager for 'Various Artists Management' and was soon signed by Sony Insanity Records in 2013 shortly after completing his degree. Since then Tom has received global success touring and recording with some of the finest producers the industry has and also Brit Certified Gold for his first album 'Lighting Matches' which made the Top 5 in Album Charts in 2018 reaching 100,000 sales! His singles are often on Radio 1 'Record of the Week, '.
We are beyond proud of this young man who continues to go from strength to strength since leaving St Thomas More. - A Costello
Tom Grennan's new album, Evering Road, is out now. Students can use the code BEDFORDSING for 20% off on Tom's online store at http://smarturl.it/TGStore.
Read the article in the Bedford Independent
You can see the video of the day he visited here - https://www.instagram.com/p/CMfHk5mpsCv/