Year 9 Students participate in a Model COP26 event
On Wednesday 21st October, the whole of the Year 9 cohort at St Thomas More participated in a Model COP26 event in the Performance Hall.
This event was the culmination of 7 weeks of preparation in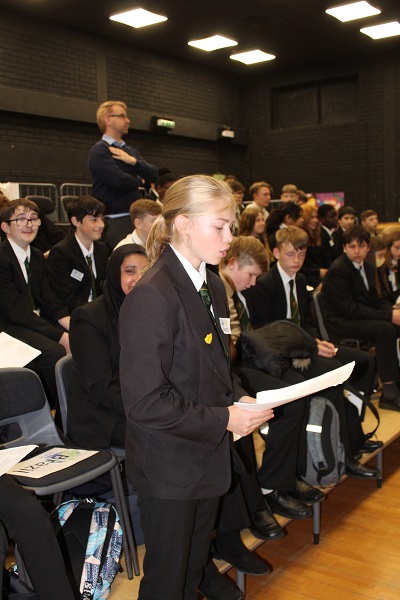 Geography lessons during which the Year 9s were introduced to the concepts of global governance and the global commons in the context of climate change. Groups of 3 or 4 pupils were challenged with the task of representing a particular country's political, social, economic and environmental interests in the debate over the measures required to curb greenhouse gas emissions and the support poorer nations would need to adapt to the environmental changes.

The event was kicked off with a riveting speech by the keynote speaker, Mr Bonner, who explained the importance of pupil engagement in global issues such as climate change and emphasised that as a community the school would always encourage pupils to voice their opinions and act on their beliefs.
The debate then began…!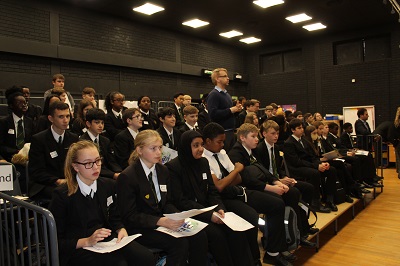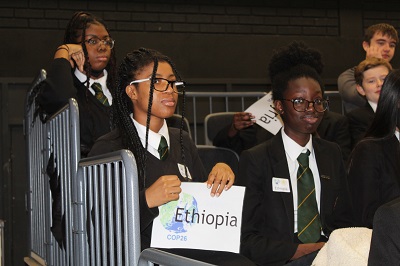 The pupils, in their country groups, debated the following three proposals:
All countries to recognise and sign up to the Climate Justice Fund.
All countries to pledge to cut greenhouse gas emissions by 75 per cent by 2030.
All countries to officially recognise Climate change Migrants and climate change to be officially recognised as a reason for seeking asylum.

The debate took on many twists and turns that were completely unexpected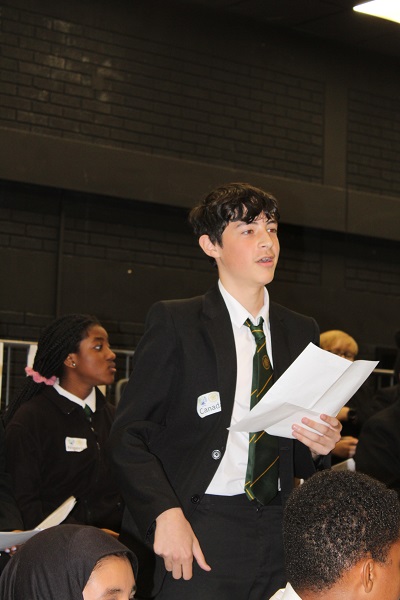 ! Examples were the formation of country alliances, and the political pressure placed on countries to conform - the Brazil delegation certainly held up well in the face of criticism from the other delegations.
The Year 9 pupils successfully took on the challenge to represent their respective country's interest and articulated their points well. Their engagement in the process was impressive and they should be proud of their efforts. Well done!