CANON DAVID OAKLEY IS TO BE THE THIRTEENTH BISHOP OF NORTHAMPTON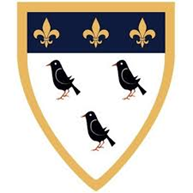 The Holy Father Pope Francis has appointed Canon David Oakley, a priest of the Archdiocese of Birmingham and currently rector of St. Mary's College, Oscott, to be the thirteenth Bishop of Northampton.

Cardinal Vincent Nichols will celebrate the Episcopal Ordination of Bishop Elect David in Northampton Cathedral at 11 am on the Solemnity of St. Joseph, 19 March 2020.

Bishop Peter Doyle rejoices in this good news. The Bishop has worked closely with Bishop Elect David during his seven years as rector of the seminary at Oscott, and knows him to be a man of faith and prayer, and a pastoral priest and wise teacher. Bishop Peter joins the priests and deacons, and the religious and people of the Diocese of Northampton in giving thanks to God and welcoming Bishop Elect David and praying for him as he prepares for his ordination as Bishop.
Let us pray,

We give thanks for the appointment of our new Bishop elect David Oakley, our new shepherd and guide. We ask God to bless him in the days ahead as he prepares for this role. We look forward to welcoming him to our community in the future. We give thanks and pray for Bishop Peter as he steps down from his role, for a happy and healthy retirement.

St Thomas More Pray for us

In the name of the Father and of the Son and of the Holy Spirit. Amen.