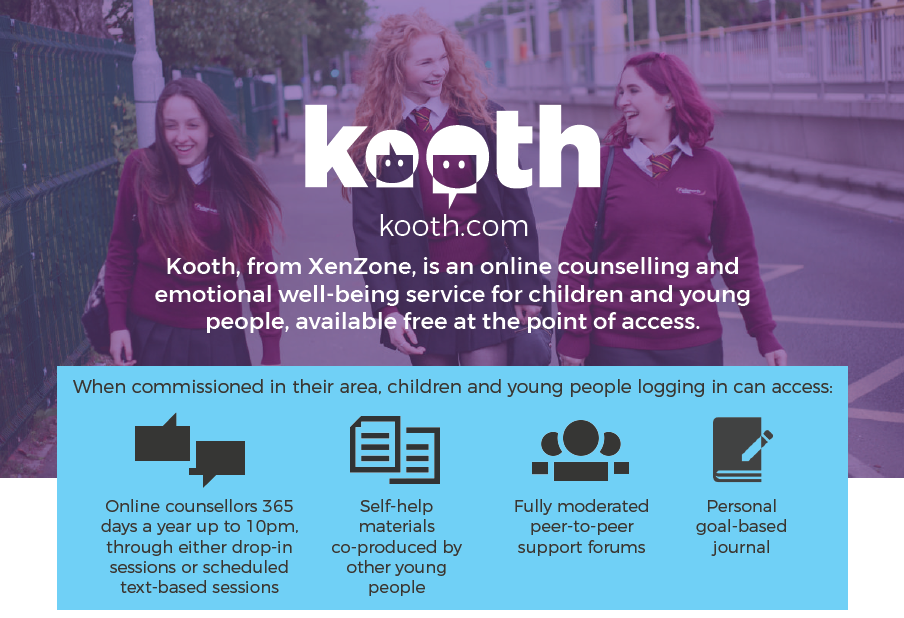 Kooth is:
Safe, confidential, anonymous
Free at the point of need
Available through a smart phone, tablet or computer
Kooth helps to reduce wait times for young people seeking help and removes stigma around mental health.
Kooth integrates with face-to-face local services to ensure a seamless transition for young people. XenZone's team of accredited counsellors, therapists and support workers provide guided, outcome-focused help for each individual.
XenZone works with local authorities, CCGs, mental health trusts, charities and other organisations to provide early intervention support with clear escalation and de-escalation pathways.
Kooth is now one of my new favourite websites. It has great help and support information. Kooth has already helped me with most of my problems. Before I had an account on Kooth I didn't know who and where to go to for help with my problems.

- Kooth User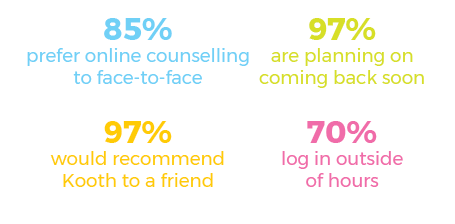 We take safeguarding and clinical governance extremely seriously. The safety and well-being of our users is of our upmost priority.

You can find useful information and details on how to sign up and access Kooth can be found in the documents below.
*Kooth is a service from XenZone, leaders in mental health provision.