The drive to promote and develop literacy is at the heart of our strategy for improving skills and standards for all students. Literacy is a major factor in their capacity to learn in subjects across the curriculum. Our belief is that individual subjects create different language demands, which will be addressed within those areas. Therefore, all departments have an important role to play in supporting students' language development.
Our major literacy focus is reading, as we strive to narrow the gap between students reading and chronological ages, along with writing. The Literacy Co-ordinator, has introduce Accelerated Reading and all students are expected to bring a reading book to school. Students have reading opportunities during form times and in their grammar lessons and access to reading support and an intervention reading programme is aimed at improving weak reading skills.

The introduction of Subject Key Words mats, Literacy Support mats and Literacy Posters into the classrooms, raises the importance of literacy, whist addressing the specific needs of a variety of subjects. The Literacy Coordinator, through our internal CPD sessions, works to develop the confidence and skills of teachers across the curriculum, so that they in turn become experts within their own subject area.

St Thomas More School's common approach to marking for literacy is displayed in all classrooms. Students understand the policy and are positive about the fact that teachers in subjects across the curriculum are consistent in supporting them in this way.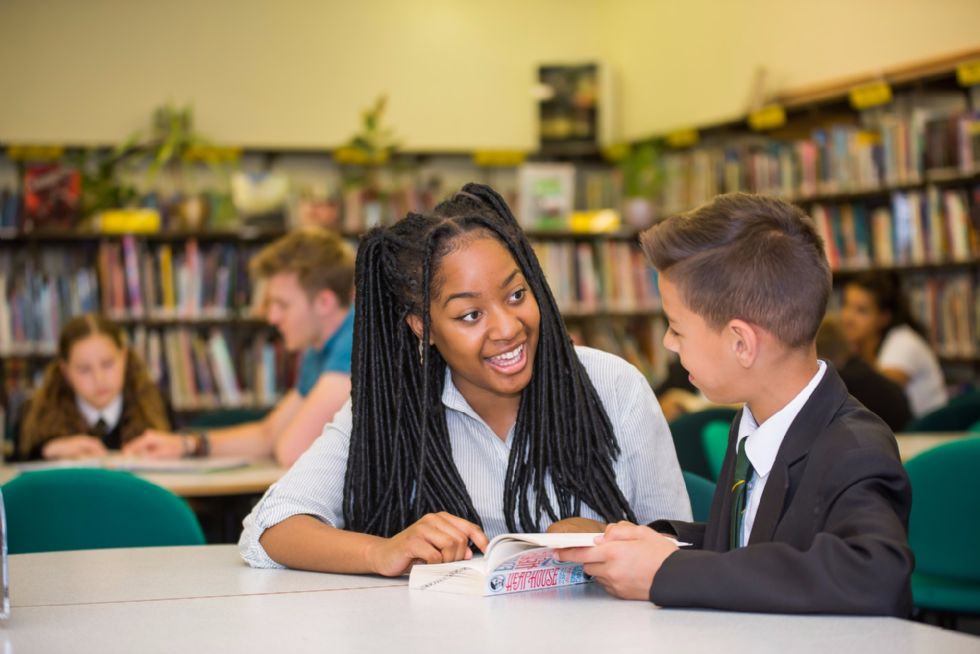 We aim to help students succeed at reading by:
Continually reviewing and replenishing the books in our Library, which is open to students before and after lessons as well as during break and lunchtimes
Engaging de-motivated and reluctant readers with a selection of fiction and non-fiction books, featuring gripping stories, inviting illustrations and fascinating facts
Ease reluctant readers into mainstream reading with real books written by well-known teen fiction authors
Offer the right level of challenge with books carefully labelled for reading age, designed to steadily increase students' reading stamina, accuracy and fluency
Boost confidence and help students see themselves as readers with books of an ideal length to be read in two or three sessions
Encourage shared reading and class discussion while developing vocabulary, comprehension and inference skills for all lessons, whatever the subject
Allocating Sixth Form Reading Buddies to reluctant and weaker readers